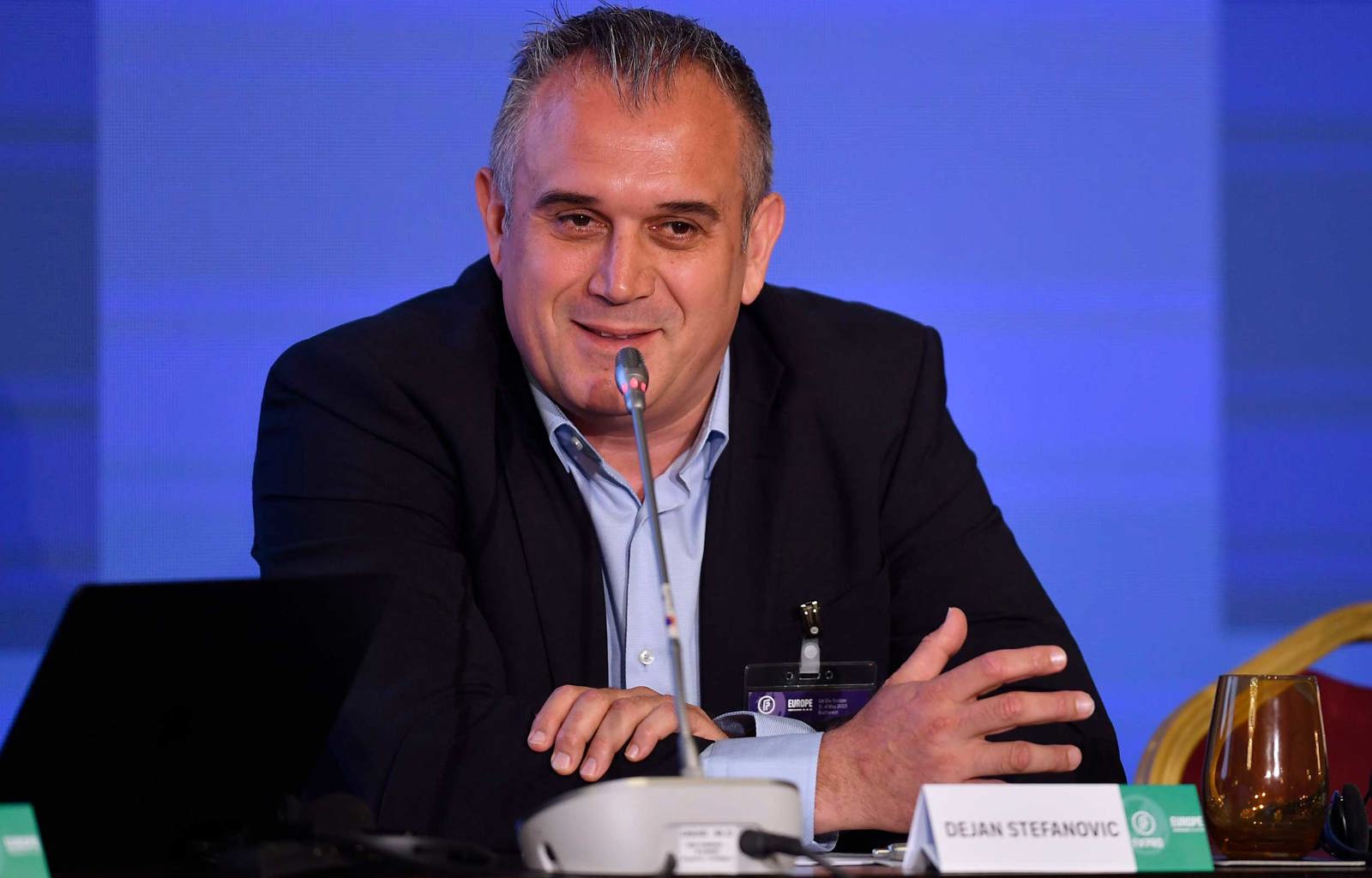 {0} min. reading time
Slovenian player union received a letter from the country's Ministry of Labour confirming its labour law prevails over the regulations drawn up by any sports federation


It is a huge step towards one of the union's main goals: creating a collective bargaining agreement


"This letter means that the transfer system doesn't exist any longer in our country," said SPINS President Dejan Stefanovic
Slovenian player union SPINS made a huge step towards one of their main goals: creating a collective bargaining agreement (CBA). The organisation received a letter from the Ministry of Labour confirming that Slovenian labour law prevails over the regulations drawn up by any sports federation.
"This letter basically means that the transfer system doesn't exist any longer in our country," said SPINS President Dejan Stefanovic, who is also a member of FIFPRO's global board. "As we have always stated, athletes need to have the same rights as any other worker in Slovenia."
SPINS had several meetings with the Ministry of Labour to discuss the labour status of professional footballers and other professional athletes in Slovenia, as well as the right to collectively bargain for self-employed athletes. This process for getting more clarity lasted more than a year and resulted in the Ministry's letter.
The letter concludes: "It should also be emphasised that the cases and conditions of termination of the employment relationship are not and cannot be left to the free and autonomous regulation of the sports federations."
According to Stefanovic this means that players can terminate their contracts the way any other worker does. He said: "Currently, players in our country can't move because of the FA's transfer regulations. If they are going to terminate a contract, then they don't know what kind of compensation they are going to have to pay. So, they don't move.
"This letter puts clear pressure on the clubs coming from the top authority in our country, which says that sport autonomy cannot be above law, and that any kind of termination of the contract is subject to law and not subject to the regulations of the Slovenian FA. That is crucial."
With the letter in hand, the union wants to start negotiations with the clubs and finally conclude a valid CBA, in which they can jointly decide on conditions that could be deviating from labour law. Stefanovic said: "We know that the clubs would like to have a transfer system in place because they are dependent on transfer fees coming in, and we know that many clubs use these transfer fees to pay player salaries. So, we should try and find a compromise, and agree on conditions in a CBA."
Stefanovic continued: "We are taking away the autonomy of the sports federations in Slovenia. As clubs and players, we are going to decide on the conditions for breach of contract and all other issues, that affect our work and workplace. This can't be regulated by the football association. They can decide on match regulations and similar subjects, but any matter that involves working conditions is going to be a subject of the CBA."
Ever since SPINS was founded in 2003, the union strived for a CBA. "We have already secured very good legal protections for our players with the closed standard players' contract that we introduced in 2018," said Stefanovic. "But we are still having problems with compensation for training and transfers, while many of our players are also self-employed.
"With a CBA, we can further raise the players' level of protection, and solve all other issues for players. At first we will probably not get everything but, in the end, we will have a CBA that will be the one of the best in the world."
Stefanovic advises other unions to "follow the law" in their country. He said: "Talk with labour inspection, talk with the Ministry of Labour, the Ministry of Sport, the government, or the president. Just follow the law and ask the same principles to be applied to athletes as they are to any other workforce in the country."