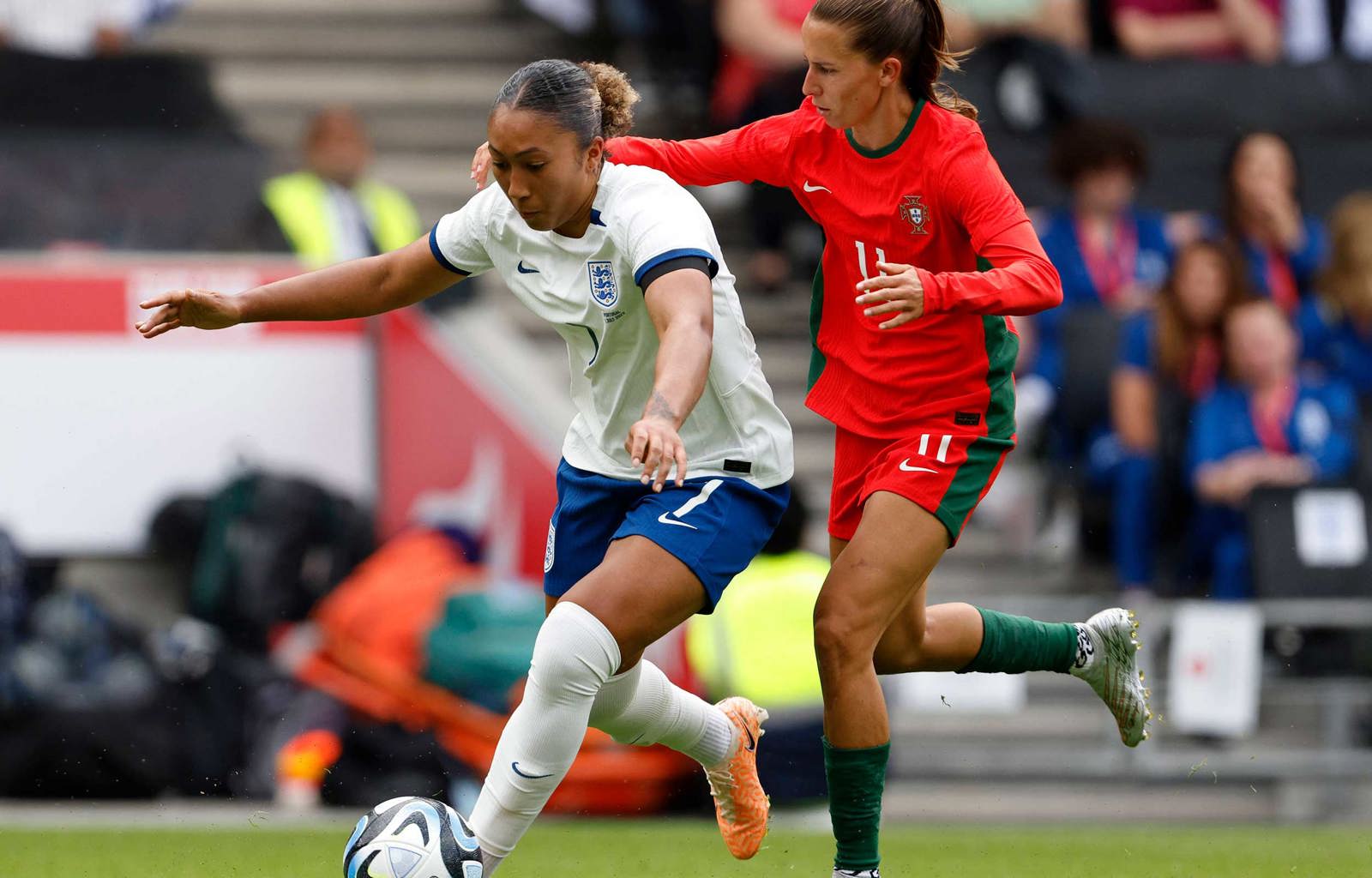 {0} min. reading time
New FIFPRO report with Football Benchmark shows gulf in playing opportunities for national team players


European teams played twice as much as those in Asia, Caribbean over 10 months


Lack of competitive games, data are holding back development of women's game
Players at the 2023 FIFA Women's World Cup have had "vastly different playing opportunities" in the run-up to the tournament, according to a FIFPRO report with Football Benchmark that warns how underload can seriously limit performance.
The report shows England, Spain and Portugal collectively played about twice as many minutes for their clubs and national team in the last 10 months as their counterparts from Jamaica, Haiti, and the Philippines, a result of less established domestic competitions and limited use of the international match calendar which could impact how ready they are to perform in the showpiece tournament.
The 2023 FIFA Women's World Cup Workload Journey Report underlines how the domestic and international calendars in the women's game remain uneven and fragmented, leaving many players in the countries where football is less developed forced to move abroad to improve, or face the prospect of not having enough matches to reach their potential.
"The FIFA Women's World Cup is a fantastic celebration of the women's game but is also a time to analyse the sometimes-patchy development of the sport," said FIFPRO General Secretary Jonas Baer-Hoffmann. "The data shows competitive opportunities for players globally is largely dependent on the context of domestic football in their home country, as well as the availability of international club football."
During the last four years, some national teams relied on friendly matches for long stretches, highlighting the deficit of competitive international football in most regions: Zambia had as many as 23 consecutive friendlies. In South America, where the Copa America Femenina tournament doubles up as a World Cup qualifying event, there were also a deficit of competitive games. Brazil had 18 friendlies in a row, while Colombia and Argentina both had 16.
To provide more playing opportunities, FIFPRO is calling for standalone World Cup qualifying competitions in the Conmebol, Concacaf, CAF and AFC confederations that cover the Americas, Africa, and Asia. (UEFA, which covers European football, is the only region with a standalone World Cup qualifying competition). FIFPRO is also calling for more international club competitions and the sustainable growth of domestic leagues – which currently tend to have fewer teams and less games than men's leagues.
"Player workload is an important lens through which to assess some of the overall needs of women's football from an access, development, and competitive aspect," said Sarah Gregorius, FIFPRO Director Global Policy & Strategic Relations Women's Football. "By using the milestone of the Women's World Cup and the context for participating players, we can see where football stakeholders can come together to improve the international match calendar and make data-driven decisions on how to add and innovate with competitions to better promote performance and wellbeing for more players."
The report says that to assist with decision-making, it is important to generate more comprehensive data about women's football competitions and players. Even basic information about some 2023 Women's World Cup players is scarce or incomplete, according to the report.
Of the non-European countries, Japan and Brazil players collectively had the most minutes on the pitch over the last 10 months. Australia, USA, and Canada players had significantly fewer minutes than most national teams because of smaller or non-existent domestic leagues. (Canada does not currently have a domestic women's football league).
However, USA played 65 national team games since winning the 2019 tournament in France: that was more than any other of this year's 32 World Cup participants and three times as many as Haiti, which played 19 and went two years without playing a match during the Covid-19 pandemic which forced the suspension or cancellation of many competitions.
Spain goalkeeper Misa Rodriguez, who plays for Real Madrid, and Japan's Moeka Minami, a defender for AS Roma, played more than any other Women's World Cup player, with more than 4,000 minutes on the pitch. In some cases, players had lower than usual match load after suffering long-term injuries; they include Spain's Alexia Putellas, the two-time Ballon d'Or winner.
The data of 300 women's national team players is available on the FIFPRO Player Workload Monitoring Platform HERE.